The Money-Making
Freelance Bundle
Set up your freelance graphic design business, attract clients, and get paid!
successful freelance designers, and you've wondered how to:
Start your business and sign your first freelance graphic design clients
Write proposals that convert clients into paying customers
Set up the right pricing, contracts, and systems to make people buy from you
Create an amazing portfolio, website, and content strategy that sets you apart
Stand out from the competition and become the go-to graphic designer in your field
Make the consistent money you've always wanted without working 24/7!
And now imaging if you could:
And now imaging if
you could: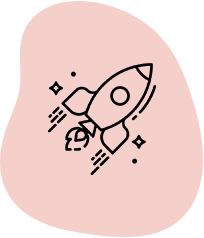 Get the basics of your freelance business in place.
Your contracts, sales calls, proposals, pricing, invoices & portfolio can all feel streamlined and easy!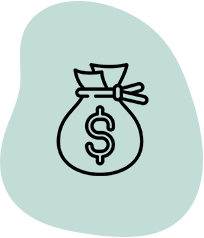 Overcome imposter syndrome and get paid what you're worth. Increase your income and create brands for clients you adore!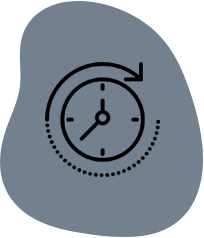 Magnetize clients to you.
Find the most effective ways to grow your reach without feeling weird – from networking events to blogging, and more!
No more roller coaster of fluctuating income! Develop systems to consistently attract, and sign clients over time.
"The course breaks down literally everything you need to know, and it's really easy to understand. I found the lesson on "The Differences Between Branding, Marketing & Advertising" the most   valuable because I often get those mixed up."
The Money-Making Freelance Bundle includes everything you need to launch your freelance design business, sign your first clients, generate consistent income, and create the flexible lifestyle of your dreams.
Hi! My name is Kady, and I'll be your teacher in this course.
I haven't always had a successful business. When I started my freelance graphic design career, I still had a 9-5 job and didn't know anything about online business.
I was working all the time, and I tried everything you can possibly imagine. I was constantly improving my design skills, posting on Instagram, trying Facebook ads, going to networking events… but nothing was working.
Today, my once-struggling freelance business is a successful design studio. Based on the knowledge I gained along the way, I developed a system to show you how to be successful as well. Everything I learned in those years is now a proven strategy that I'm sharing with you in just a few hours!
Time is the most precious resource you have, and once you waste it, you can't get it back. We will show you which strategies actually work and how to do them right the first time.
The Money-Making Freelance Bundle is a step-by-step program that will teach you the exact methods to go from working for someone else to becoming the CEO of your own creative company!
At the beginning of my freelance career, my vision was simple:
I just wanted to create a profitable business and have amazing clients, consistent income, and the flexibility of being my own boss. I wanted to set my own hours and work from anywhere. I wanted to sleep soundly at night without panicking about money or client issues.
Does this sound like you too?
"The length of the lessons in the course are perfect -- I easily focused on the courses daily after work or during a lunch break! Plus, the lesson about business goals gave me the opportunity to figure out what I really what for my agency."
"The lessons in this course made me think about things that are so important for growing my business! For example, the "Specializing as a Freelancer" video made me rethink my niche and realize that I need to niche down even more."
"The modules and lessons are packed full of valuable information! It helped me understand the issues that can come up when starting a business and taught me how to approach them strategically. I love the personal life experience and stories that are included."
The Money-Making Freelance Bundle is full of
the lessons and strategies I used to grow and
scale my freelance business.
The Money-Making Freelance Bundle is full of the lessons and strategies I used to grow and scale my freelance business.
I started as a one-woman freelance graphic designer, and from there I built a lucrative branding business that allowed me to take on amazing projects, collaborate with clients around the world, and work from wherever I wanted.
With the Money-Making Freelance Bundle, you receive
access to our two premier online courses – at a steep
discount! You will learn:
With the Money-Making Freelance Bundle, you receive access to our two premier online courses – at a steep discount! You will learn:
You can buy each course separately… or simply purchase this bundle so you have everything you need, and save money too!
You can play and pause each of the
video lessons at your own pace!
You can play and pause
each of the video
lessons at your
own pace!
In between lessons, you will use the included workbook and bonus materials to implement these strategies into your business fast. Here's what you will learn in each module:
Getting Started on Your graphic design Business
Overcome imposter syndrome so you can feel motivated and confident
Set up your workspace and routines for freelance success
Discover where your purpose, creative talents, and profits meet
Your Business Plan & Brand Strategy
Find the secret sauce that will make clients choose you over the competition
Learn who exactly your ideal clients are and where you can find them!
Decide if a personal brand or business brand is right for you
Use our easy templates to create an amazing business and brand plan
Proposals, Invoicing, Contracts & Legal Paperwork
Set up the bank accounts, licenses, and taxes for your graphic design business
Craft irresistible proposals and invoices that your clients say yes to
Establish your client contracts using our cheat sheets and software recommendations
Pricing Your Design Services
Should you offer packages, hourly rates, project pricing, or something else? Discover which method will work best and get you paid
Set your pricing and confidently share your freelance rates with clients
Learn when and how to raise your prices with ease
Branding, Website & Portfolio
Build a portfolio that stands on its own, attracts clients, and makes them want to hire YOU!
Create the visual brand, colors, fonts, and logo for your design business
Set up your website to convert new traffic into paying clients
Interpret your website analytics, search results, and more with our tech lesson
Getting Your First Clients
Get visible on social media platforms like Instagram, Facebook, and LinkedIn (both organically and paid!)
Stop chasing clients and let them find you by improving your SEO
Get referrals from networking events without feeling sleazy
Best practices for speaking with, onboarding, and signing new clients
Business Growth Essentials for Graphic Designers
Improve your branding, marketing, and advertising so you can attract better clients
Turn your cold audience into warm (and hot!) leads
Learn when and how to hire help for sustainable growth
Set up lead generation systems that bring in potential clients while you sleep
Finding Your Niche & Becoming an Expert
Position yourself strategically so clients see you as high-end expert
Find and test a profitable niche for your graphic design business
Attract high-paying clients by using your niched visuals and content strategy
Never run out of content ideas with our strategic brainstorming and journaling prompts
Develop an incredible content strategy that attracts clients and uses the right keywords
Advanced SEO: the 4 website tweaks that will help you rise above the competition
Build your email list using opt-ins, sequences, and engaging content that leaves clients wanting more
Outreach and Direct Promotion
Use our proven networking event script to get more word-of-mouth referrals
How, what, where – everything you need to know about finding graphic design clients on social media
Grow your business even faster with cold emailing and paid Facebook and Instagram ads
Building Your Credibility
Build trust with potential clients fast — even if they're hearing about you for the first time
Leverage local and online media opportunities to expand your reach
Generate revenue (while building trust at the same time!) with passive income products like books, downloads, and courses
Conduct sales calls like a pro – from structuring the call to handling objections to closing the deal
Craft a pitch that makes clients genuinely excited to work with you
Anxiety no more: feel comfortable and excited about selling your freelance services
Best practices for speaking with, onboarding, and signing new clients
You GET lifetime access to all the
lessons and materials so you can revisit them any time.
You GET lifetime access to all the lessons and materials so you can revisit them any time.
Because this is a self-paced program, the modules are easy to fit into your schedule.
Plus you can interact with likeminded women graphic designers in our creative Facebook community for even more support!
"I was able to apply everything I learned in the course. Literally everything. There is nothing that I didn't really need. The lessons are the perfect length: you can do them on your own pace, they aren't long, and it's easy to stay focused."
"Aventive Academy helps you set practical goals for your design business as you transition into your niche and become a full-time graphic designer. The advice was simple enough to start immediately and helped me plan out my business for the next 5 years."
The Money-Making Freelance Bundle
Freelance Starter Kit + Freelance Level Up Kit
10 Done-For-You Email Templates!
Automated Email Sequence Template
Content & Social Media Planner
How to Outline a Passive Income Ebook
Grow Your Business with Melinda Livsey
How to Create a Profitable Blog
Monthly Group Coaching Calls
*Pay in full to receive these VIP BONUSES ($1,368 value)
"The exercises helped me realize the vision of the design business that I could have. Because of the course, I went from having a simple dream to a concrete goal that I can reach through the steps that are covered in the lessons."
Why Choose the Money-Making
Freelance Bundle?
The Money-Making Freelance Bundle will show you exactly how to start & grow your freelance graphic design business!
Rather than Googling everything and slowly inching towards your dreams of freedom, these courses will give you the motivation, knowledge, and tools you need to launch and scale your graphic design business – and make a profit from your work.
We have included everything you need to go from "I want to start a freelance business" to "Wow, I'm making good money and am already booked three months out!"
these two courses you will know…
When you finish our courses, you will receive an exclusive Aventive Academy certification, diploma, and badge to put on your website!
Our certification indicates that you completed our business school and obtained expert knowledge in how to start and grow a freelance graphic design business. This certification will help you demonstrate your business skills to potential clients and gain a competitive advantage over other freelancers.
You can list the certification on your website, About page, portfolio, CV, or resume to build professional credibility and increase your earning potential. We're proud of our Aventive Academy graduates and look forward to celebrating your future success!
and I'll be guiding you through the Money-Making Freelance Bundle.
I'm the founder of Aventive Academy, a platform that helps you start and grow your freelance graphic design business.
I built my branding agency on the side while still juggling a 9-5, and now I want to teach you how to do the same based on the proven strategies I used!
I'm happy you're here and can't wait to see you inside the course! By the time you're done, I know you will be so happy and proud that you invested in yourself and created the business of your dreams.
Still not sure if the Money-Making Freelance Bundle is right for you? Aventive Academy offers a risk-free 14-day money back guarantee. If you're not 100% satisfied with the course in the first 14 days, just let us know and you will get your money back per our policy!
"The very first exercise of the course, "Picturing Your Dream Business," was so encouraging and rewarding. It motivated me to continue the course with a more concrete goal in mind, and I now have a clearer idea of what I want to achieve."
"The modules and lessons are packed full of valuable information! It helped me understand the issues that can come up when starting a business and taught me how to approach them strategically. I love the personal life experience and stories that are included."