Launch your graphic design business, land your first clients, and work from anywhere!
If you're starting a freelance design business or you have a business that is 1-3 years old, the Freelance Starter Kit is for you.
You have seen other
successful freelance
designers, and
you've wondered
how to:
Start your freelance career and launch a profitable design business
Write proposals that convert clients into paying customers
Set up the right pricing to make people buy from you
Create an amazing portfolio that impresses your potential clients
Stand out from competitors and be the go-to designer in your field
Get paying clients and make money freelancing!
And now imagine if you could:
And now imagine if
you could: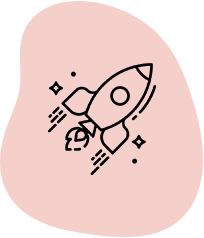 Have a well-organized graphic design business.
Your calls, proposals, systems, invoices & portfolio can all feel streamlined and easy!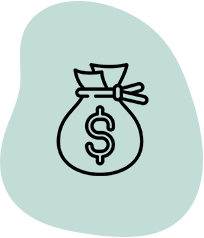 Sign Paying Clients & Support Yourself
You can do what you love and increase your income at the same time – it's a dream come true!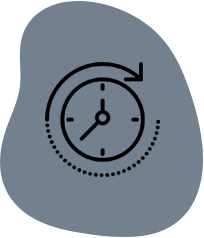 You make all the rules! Not to mention work from anywhere like your home, the beach, Bali, Greece…
Set up your client workflow
You can have an organized business and know exactly when to send proposals, contracts, and deliverables to your clients!
"I was able to apply everything I learned in the course. Literally everything. There is nothing that I didn't really need. The lessons are the perfect length: you can do them on your own pace, they aren't long, and it's easy to stay focused."
We created the

Freelance Starter Kit

to give you the complete step-by-step system that will turn your passion into your business!
Hi! My name is Kady, and I'll be your teacher in this course.
I haven't always had a profitable design business. When I started my freelance graphic design career, I still had a 9-5 job and didn't know anything about online business.
I was working all the time, and I tried everything you can possibly imagine. I was constantly improving my design skills, posting on Instagram, trying Facebook ads, going to networking events… but nothing was working.
Today, my once-struggling freelance business is a successful design studio. Based on the knowledge I gained along the way, I developed a system to show you how to be successful as well. Everything I learned in those years is now a proven strategy that I'm sharing with you in just a few hours!
Time is the most precious resource you have, and once you waste it, you can't get it back. We will show you which strategies actually work and how to do them right the first time.
The Freelance Starter Kit is a step-by-step program that will teach you the exact methods to go from working for someone else to becoming the CEO of your own graphic design company!
At the beginning of my freelance career, my vision was simple:
I just wanted to create a profitable design business and have amazing clients, consistent income, and the flexibility of being my own boss. I wanted to set my own hours and work from anywhere. I wanted to sleep soundly at night without panicking about money or client issues.
Does this sound like you too?
"I was able to quickly apply some concepts like setting my goals, naming my agency, and learning how to find clients. I felt confused before starting the Freelance Starter Kit, and it helped me develop a better vision of what I want for my agency."
"My biggest struggle with freelancing has been simply starting, but Aventive Academy has given me a huge boost of confidence. It made me realize that discovering my brand's purpose and vision will set up a solid foundation to run a successful business."
"The Aventive Academy courses expanded my horizons and taught me concepts I hadn't thought about before. I learned how (and why!) to spy on the competition, how to make proposals and contracts, what to put on my website, and other ways to improve myself."
Starter Kit Is full of the lessons and strategies I used to start my graphic design business
I started as a one-woman freelance graphic designer, and from there I built a lucrative branding business that allowed me to take on amazing projects, collaborate with clients around the world, and work from wherever I wanted.
If you're starting a graphic design business or you have a business that is 1-3 years old, the Freelance Starter Kit is for you.
The course will show you how to lay a strong foundation, become a more savvy and strategic freelance business owner, and focus on the actions that will help you sign more clients and make a name for yourself in your industry.
You can play and pause each of the
You can play and pause
each of the
Freelance Starter Kit video lessons at
your own pace!
The included workbooks and bonus materials will help you implement these strategies into your business fast. Here's what you will learn in each module:
Running a Creative Business: Mindset, Motivation, and Imposter Syndrome
Overcome imposter syndrome so you can feel motivated and confident
Set up your workspace and routines for freelance success
Mindset: Feel less overwhelmed & anxious in your business
Discover where your purpose, creative talents, and profits meet
Your Business & Brand Plan: Goals, Naming, and Positioning
Make clients choose you over the competition (positioning)
Use our easy templates to create an amazing business and brand plan
Learn who exactly your ideal clients are and where you can find them!
Decide if a personal brand or business brand is right for you
Proposals, Invoicing, Contracts, and Client Workflow
Learn the workflow of how to work with clients (exactly when and what you need to send)
Set up the bank accounts, licenses, and taxes for your graphic design business
Craft irresistible proposals and invoices that your clients say yes to
Establish your client contracts using our cheat sheets and software recommendations
Pricing Your Design Services
Discover which pricing model is best for you and how to set it up
Learn if you should charge per hour, per project, or do value-based pricing
Set your pricing based on your financial goals and confidently share your freelance rates with clients
Learn when and how to raise your prices with ease
Your Portfolio, Visual Identity, and Website
Build a portfolio that stands on its own, attracts clients, and makes them want to hire YOU!
Create the visual brand, colors, fonts, and logo for your design business
Set up your website page-by-page to convert new traffic into paying clients
Interpret your website analytics, search results, and more with our tech lesson
Strategies for Getting Design Clients
Get visible on social media platforms like Instagram, Facebook, and LinkedIn (both organically and paid!)
Stop chasing clients and let them find you by improving your SEO
Get referrals from networking events without feeling sleazy
Best practices for speaking with, onboarding, and signing new clients
You GET lifetime access to all the
lessons and materials so you can revisit
them any time.
You GET lifetime access to all the lessons and materials so you can revisit them any time.
Because this is a self-paced program, the modules are easy to fit into your schedule.
Plus you can interact with likeminded brand, web, and graphic designers in our exclusive student community to get even more support!
"Since starting Aventive Academy, I have raised my rates for branding considerably. I used to offer logo design for $100. I now offer 3 branding packages for clients to choose from that range between $575-$990! That's 5-9x increase in my business"
"In school we learned how to design and work with other designers, and Aventive Academy is the next step I wish we would've learned! The lessons go in an order that flows, and it made me feel like I can get the clients I've been wanting."
Launch Your Graphic Design Business
Professional Agency Email Templates
Exclusive Designer Community
SEO & Profitable Blogging
*Pay in full to receive this
VIP BONUS ($199 value)
The Profitable
Designer Program
Professional Agency Email Templates
Exclusive Designer Community
Content & Social Media Planner
Fast-Forward Your Business Bundle (4 bonuses)
SEO & Profitable Blogging
Get Your Dream Client Blueprint
*Pay in full to receive these
VIP BONUSES ($766 value)
"The Freelance Starter Kit is an amazing starting point for new freelance designers. It's a comprehensive course, and the instructor does a great job of covering all kinds of topics to help you feel confident in building a successful business."
Why Choose the Freelance Starter Kit?
We created the Freelance Starter Kit to show you exactly how to START your graphic design business!
Rather than Googling eeeverything and slowly inching towards your dreams of freedom, this course will give you the motivation, knowledge, and tools you need to hit the ground running and start your freelance design business.
We have included everything you need to go from "I want to start a business" to "Wow, the groundwork of my business is set and I already have my first client!"
the course you will know…
When you finish our courses, you will receive an exclusive Aventive Academy certification, diploma, and badge to put on your website!
Our certification indicates that you completed our business school and obtained expert knowledge in how to start and grow a freelance graphic, brand, or web design business. This certification will help you demonstrate your business skills to potential clients and gain a competitive advantage over other freelancers.
You can list the certification on your website, About page, portfolio, CV, or resume to build professional credibility and increase your earning potential. We're proud of our Aventive Academy graduates and look forward to celebrating your future success!
and I'll be guiding you through the Freelance Starter Kit.
I'm the founder of Aventive Academy, a platform that helps you start and grow your freelance brand, web, or graphic design business.
I built my branding agency on the side while still juggling a 9-5, and now I want to teach you how to do the same based on the proven strategies I used!
I'm happy you're here and can't wait to see you inside the course! By the time you're done, I know you will be so happy and proud that you invested in yourself and created the business of your dreams.
"I connected a lot with the lesson that talks about expanding your team. Before, I never felt prepared to outsource or delegate any tasks. But once I went over the lesson, the idea of finding help while I focused on my clients made so much sense!"
"One of my favorite concepts from the Aventive Academy program was that every freelance graphic designer needs to learn the true value of what a professional designer does for people and brands. We have to help people appreciate why they should pay us to do something they think they can do on their own."